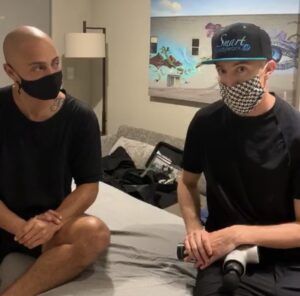 Three Quick Tips For Ultimate Client Relaxation
3 Tips To Achieving Massage Jello Sensation For Your Clients
The first thing is a relaxing environment. If you work in a spa environment, you share the team created environment. Keep the peace so you can have the best possible camaraderie among your fellow staffers. After all, they are some of your best referral sources!
For the 1,000s of massage solo-artists, focus on creating the function of your independent space as you see fit for your massage therapy skills and then the relaxing aspects will become settled. Once you have the environment you need to move forward in business, do it! Curate a few simple marketing materials and don't look back.
The 2nd thing is breathing guidance with the client following along. Breathing is a tool best utilized in conjunction with aromatherapy. Guide the client in taking a deep breath in, focus on a full inhale through your nose, try to feel your breath go all the way to your feet and then make a very slow exhale back through your mouth. Utilizing some aromatherapy during the breathing guidance at the beginning of the session definitely go a long way to enhance the muscular release and overall stress relief at the end of the session.
The 3rd thing is pressure + movement. Massage therapists are able to tork, fulcrum and ax at a human body in order to help it alleviate muscular ailments.
One of the greatest things about SMART Bodywork® is that's exactly what we do. With a combination of these tools, our pressure and movement combinations are highly specific to the area of body we are working on. This helps the client tension ease away with increased mobility and sometimes even makes them feel like Massage Jello feeling.
by Brian Keene LMT
---
Brian Keene
I am a Licensed Massage Therapist and Ace Certified Personal Training living and working in Denver, Colorado. I have worked with athletes of all levels in sport and recreation, at events and in-office, and have built SMART Bodywork® Fitness and Massage to be the place to go to feel better, faster! I believe that movement is medicine and if you need to know three key words to feel better, here they are: 1. movement 2. pressure 3. breath.
---