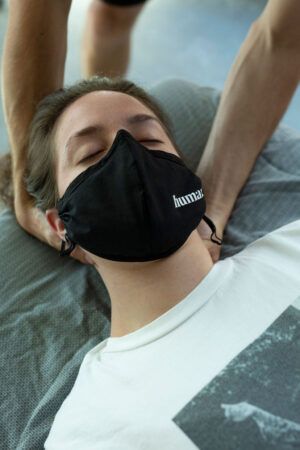 Anonymous Author Not Brian Gives A Review
Hi friends,
I have a client who has been coming to me since August 2020 or so, when I started working at Shapiro Family Chiropractic office, 2121 S. Oneida St., suite #420, Denver, CO 80224. Since I have thought a lot about how I wanted to work in my own space, it is awesome to have this type of relationship with a client in such a short time of working within Dr. David Shapiro office. I feel we are very much inline with our work and I can not thank him enough for the opportunity of workspace for SMART Bodywork.
I asked this client for a review and she wrote this for me. While she chooses to be an anonymous author, my client should know I greatly appreciate her words and sentiment for my work.
Review for Brian Keene, LMT, of SMART Bodywork® Massage Services in Denver, CO CO #0021273 FL #MA94771
"I came to know Brian through Dr. David Shaprio's chiropractic office. Brian has always provided an outstanding client service experience. From booking, to payment, to adhering to a high standard of safety protocols, Brian has helped me tremendously. He has helped me address many areas including releasing chronic tension, increasing body awareness, and gaining flexibility and mobility. Brian's approach to massage therapy is nuanced, dynamic, and highly individualized. He uses many different techniques and styles to provide an extraordinary experience. He incorporates mindfulness techniques like aromatherapy along with sports medicine techniques like infrared saunas to provide a therapeutic massage beyond comparison. He is a gold star professional and someone I deeply admire and respect. My body, mind, and spirit all benefit from our sessions together."
– Anonymous, Author Not Brian 01/05/2021
---
Brian Keene
I am a Licensed Massage Therapist and Ace Certified Personal Training living and working in Denver, Colorado. I have worked with athletes of all levels in sport and recreation, at events and in-office, and have built SMART Bodywork® Fitness and Massage to be the place to go to feel better, faster! I believe that movement is medicine and if you need to know three key words to feel better, here they are: 1. movement 2. pressure 3. breath.
---